The pirates are back on the prairie as Grand Prairie's Official Pirate Band, the Bilge Pumps, will be returning to the Uptown Theater to put on an evening full of pirate music, great fun, and nautical nonsense for the entire family!
Returning to join us on stage this time around will be Dallas area band rapidly becoming a favorite in the Metroplex, the Selkie Girls, who will open the show with their own brand of Celtic and folk music that will be sure to entrance and delight.
Also returning will be the Seadog Slam, staking claim to the lobby pre-show and during the intermissions with their piratical versification to help you enjoy your fresh snacks, sodas, and booze being provided by the Uptown's full bar and friendly staff.
Lobby doors will open at 5:00, theater doors open at 5:30, then the Selkie Girls start at 6:00, followed by an intermission around 6:45, then the Bilge Pumps show will start at 7:00, followed by another intermission, and then a combined set where both bands get together to perform.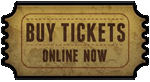 The price of admission to the concert is $15.00 for adults and $5 for children 5-12. Tickets are for general seating and can be purchased in advance by calling the 214-415-9563, at the theater on the day of the event, or by going to our Treasure Island Page and purchasing securely online.
Don't forget to clear your calendars for that night and invite all your fun loving friends and relatives... especially the rich ones!
Sponsored by