Ibidis Mortem Productions is proud to present Pirates on the Prairie VII, the pirate music concert that will have everyone talking (like a pirate), taking place Sat, February 10th, 2018 at 6:00 p.m. at the Uptown Theater in Grand Prairie, TX.
The concert will feature the Official Pirates of Grand Prairie, the Bilge Pumps, in an event to appeal to everyone's inner buccaneer.
Joining them on stage will be the Dallas area Celtic band rapidly becoming a favorite in the Metroplex, the Selkie Girls, who will open the show with their own brand of Celtic and folk music that will be sure to entrance and delight. Also appearing will be the pirate poetry dispensing swabbies, the Seadog Slam, who will be entertaining everyone with salty rhymes in the lobby.
It will be an evening of nautical nonsense and swashbuckling fun for the whole family with not only music and comedy on stage, but caricature artists and face painters in the lobby before the show and during intermissions. Also in the theater lobby will be artwork on display by friend of the band, Diane Linn, aka the Bard O'Neill.
The event will take place at the Uptown Theater, located at 120 E. Main Street in downtown Grand Prairie. Lobby doors will open at 5:00 p.m., theater doors at 5:30, then the Selkie Girls at 6:00, followed by the fun-drenched music and comedy of the Bilge Pumps starting at 7:15.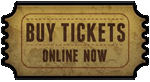 Tickets are $15.00 for adults and $5.00 for children 5-12 and can be purchased in advance securely online at our Treasure Island page or by calling 214-415-9563. They can also be purchased at the theater just before the concert.
Sponsored by